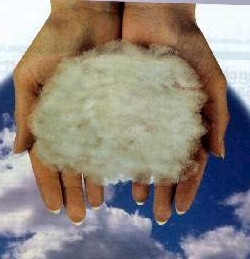 We offer white, light-grey (creamy off white) and brown three natural colored cashmere fibers. The three natural colored cashmere comes from different breed cashmere goats in from Inner Mongolia, China. White, light-gray and brown. Natural white cashmere has its pure, classic luxurious appeal, light-grey has its longest fiber length and brown cashmere superior fineness and makes an excellent hand.
Unlike wool, cashmere, camel, yak fiber mixed with down and guard hair, any fiber is < 30 micron is named "down", any fiber > 30 micron is called "hair". The dehairing process is aiming to separate the two. Industrial standard for good quality ready_spin_fiber fiber should contain less than 0.2% hair, in general. Our dehaired cashmere contains < 0.1% hair.



As world market pays premium on finer micron and longer fiber length. Few people pays attention to coarse hair content. High content of hair will results an un-even yarn, un-even yarn will then be weaker… plus high content hair will cause skin itchy and make the textile item less comfort or even un-wearable. Because of so, animal fiber process in particular, dehairing process still remains trade-secret in most parts of animal fiber producing world. Which ever you chose, cashmere is the fiber Queen.
Our Cashmere fiber processing involves the below main steps.
1) Hand combing
2) Hand sorting
3) Washing and dry (Industrial word is "Scouring")
4) Dehairing

Each step requires tedious labor and experience/skills. It's very important to know all cashmere fibers have below three main quality criteria. Our dehaired cashmere quality:
a) Fiber micron (or called fiber diameter) <16 micron
b) Average fiber length>30 mm
c)

Coarse hair content < 0.1%

Natural white cashmere fiber 36-38mm. For retail, check out below option 4oz per bag, shipping include within USA.

+++++++++++++++++++++++++++++++++++++++++++++++
Pay by money order will help us save online banking charges, we will save you too. Get $5.00 off for >$100.00 purchase paid via money order only. Print this coupon and mail it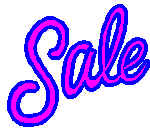 back with your money order, payable: LookChina, Inc.



Mailing address:
LookChina, Inc.
PO BOX 416
Cramerton, NC 28032 USA

E-mail: Sales@LookChina.com