This Hemp sliver is designed for blending, spinning, home-art craft, paper making. Ideal for any small fiber business, hand spinners

as novelty/exotic gifts. fiber length > 70-100mm (4-5 inches long), A grade. Long hemp fiber is used in twine, cordage, textiles, paper, webbing and household goods. Hemp textiles is very resistant to degradation from mold, bacteria, salt water, sunlight, abrasion, and chemicals. At the end of this product's life, the organic hemp fabric is 100% biodegradable, unlike synthetic fabrics or tanned leather.
For wholesale, 3 lbs/per bag minimum (click left photo to enlarge). $70.00/3 lbs + flat shipping and handling rate $9.99 (S&H) to anywhere low states in USA, total $79.99.
Manufacturer Suggested Retail Price (MSRP) >$2.00-4.00/OZ
One of the most valuable parts of the hemp plant is the fiber, commonly referred to as "bast," meaning that it grows as a stalk from the ground. Other fibers such as sisal, manila hemp and jute are mistakenly referred to as, hemp, yet only Cannabis sativa is considered "true hemp." Among the characteristics of hemp fiber are its superior strength and durability, and its stunning resistance to rot, attributes that made hemp integral to the shipping industry. The strong, woody bast fiber is extracted from the stalk by a process known as decortication. Hemp fiber contains a low amount of lignin, the organic glue that binds plant cells, which allows for environmentally friendly bleaching without the use of chlorine. In composite form, hemp is twice as strong as wood.

Long hemp fiber extracted from the bark of the stalk, this type of fiber is called "long" because it stretches the entire length of the plant. The length of the fiber enhances the strength and durability of the finished goods. Hemp can grow to 15 feet or more, making it excellent for textile production. Hemp is most similar to flax, the fiber of linen products. By contrast, cotton fibers are approximately 1-2 mm in length and are prone to faster wear. Hemp fiber also has insulative qualities that allow clothing wearers to stay cool in summer and warm in the winter.

In United States, the debate about the relationship between hemp and marijuana has been diminished by the dissemination of many statements that have little scientific support. Below are these myths and reality.

Myth: United States law has always treated hemp and marijuana the same.
Reality: The history of federal drug laws clearly shows that at one time the U.S. government understood and accepted the distinction between hemp and marijuana.

Myth: Smoking industrial hemp gets a person high.
Reality: The THC (which is the psychoactive ingredient of Cannabis, and CBD, which is an antipsychoactive ingredient. One type of Cannabis is high in the psychoactive cannabinoid, THC, and low in the antipsychoactive cannabinoid, CBD.) levels in industrial hemp are so low that no one could get high from smoking it. Moreover, hemp contains a relatively high percentage of another cannabinoid, CBD, that actually blocks the marijuana high. Hemp, it turns out, is not only not marijuana; it could be called "antimarijuana."

Myth: Even though THC levels are low in hemp, the THC can be extracted and concentrated to produce a powerful drug.
Reality: Extracting THC from industrial hemp and further refining it to eliminate the preponderance of CBD would require such an expensive, hazardous, and time-consuming process that it is extremely unlikely anyone would ever attempt it, rather than simply obtaining high-THC marijuana instead.

Myth: Hemp fields would be used to hide marijuana plants.
Reality: Hemp is grown quite differently from marijuana. Moreover, it is harvested at a different time than marijuana. Finally, cross-pollination between hemp plants and marijuana plants would significantly reduce the potency of the marijuana plant.

Pay via checks, money order will help us save online banking charges, we will save you too. Get $5.00 off for >$100.00 purchase paid via checks, money order only. Payable: LookChina, Inc. Payment method - certified/cashiers check, personal/company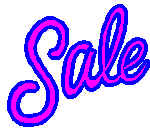 checks, money orders, Paypal, Visa/MasterCard, international wiring and Letter of Credit.



Mailing address:
LookChina, Inc.
PO BOX 416
Cramerton, NC 28032 USA

E-mail: Sales@LookChina.com

Enter your E-mail address, get our free textile buy/sell newsletter