60% Mulberry/40%Bamboo sliver is a brand new innovative green product on the textile market. This is the first time, bamboo made into bamboo pulp, blended with mulberry silk then formed a sliver. Bamboo, a natural vegetable fiber provides super R-value and insulation property. The sliver combines both fibers characters, cool and luxurious. White for white natural color. Luxurious look, soft and excellent cool hand. It's a

lso a bio-degradable sliver, ideal for any home spinners.
60% Mulberry/40%Bamboo sliver can either be spun its-self or blended with other fibers. Sliver weight 15 gm/per meter, ideal sliver weight for worsted or hand spinning. 6 oz package will have approx. 15 yards sliver length.
Bamboo fiber contains anti-bacterial properties, which is effective against bacteria and fungi, eliminating odor naturally. The moisture absorbency is twice that of cotton with extraordinary soil release value. Bamboo fiber is softer in texture than cotton. Fabric and products made of this fiber having a feel similar to a blend of Cashmere and Silk.

Bamboo fiber is made from bamboo that

grows widely throughout China. Starchy pulp is a refined product of bamboo through a process of hydrolysis-alkalization and multi-phase bleaching. Chemical fiber factories then process it into bamboo fiber. Repeated technological analysis has proved that this kind of fiber has a thinness degree and whiteness degree close to normal finely bleached viscose and has a strong durability, stability and tenacity. the yarn and cloth made by this kind of fiber are labeled first-class quality in all aspects of quality standards. The characteristic antibacterial of Bamboo makes the bamboo fabric made of bamboo fiber yarn is antibacterial. This sliver is not designed for dye. Excellent for yarn spinning/spinning class in its natural color.
+++++++++++++++++++++++++++++++++++++

BAMBOO FIBER YARN is eco-friendly and natural anti-bacteria

Green & Biodegradable: bamboo fiber is biodegradable textile material. As a natural cellulose fiber, It can be 100% biodegraded in soil by microorganism and sunshine. The decomposition process doesn't cause any pollution environment. "Bamboo fiber comes from nature, and completely returns to nature in the end"

Bamboo Fiber Apparel: Apparel made from bamboo fiber is giving a feel as Air Conditioning Dress. As the cross-section of the bamboo fiber is filled with various micro-gaps and micro-holes, it has much better moisture absorption and ventilation. With this unparalleled micro-structure, bamboo fiber apparel can absorb and evaporate human's sweat in a split second. Just like breathing, such garments make people feel extremely cool and comfortable in the hot summer. It is never sticking to skin even in hot summer. According to authoritative testing figures, apparels made from bamboo fibers are 1-2 degrees lower than normal apparels in hot summer.

Bamboo can be spun purely or blended with other materials such as cotton, hemp, silk, Lyocell(Tencel), Modal, cotton chemical fiber and so no.

Applications: Bamboo intimate apparels include sweaters, bath-suits, mats, blankets, towels have comfortable hand, special luster and bright colors, good water absorbance. Bamboo fiber has such a sole function as anti bacteria, which is suitable to make underwear, tight t-shirt and socks. Its anti-ultraviolet nature is suitable to make summer clothing, especially for the protection of pregnant ladies and children from the hurt of ultraviolet radiation.
For wholesale,11.0 lbs 4 oz minimum/bump. $299.00/11.0 lbs 4oz/bump+ flat shipping and handling rate $14.99 (S&H) to anywhere in USA, total $313.99. Shipping include for lower States in USA.
Pay via checks, money order will help us save online banking charges, we will save you too. Get $5.00 off for >$100.00 purchase paid via checks, money order only. Print this coupon and mail it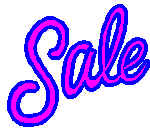 back with your check/money order, payable: LookChina, Inc.



Mailing address:
LookChina, Inc.
PO BOX 416
Cramerton, NC 28032 USA

Toll free:1-888-779-7996
.
E-mail: Sales@LookChina.com