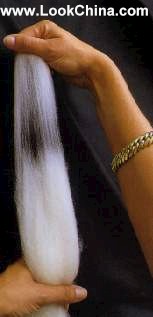 50%Mulberry silk/50% white cashmere evenly blended top, average fiber length >40 mm, cashmere micron < 15.7. If you are looking for high quality fiber and then make a high quality yarn, this is the right choice for you. It is designed for easy home spinning project or blended with other exotic fibers for textiles & art applications.
For wholesale, 3 lbs per minimum purchase $204.00/3lbs + flat rate $12.99 (S&H), total $216.99 to anywhere in USA
Manufacturer Suggested Retail Price (MSRP) > $6.00-$7.00/oz
Pay via checks, money order will help us save online banking charges, we will save you too. Get $5.00 off for >$100.00 purchase paid via checks, money order only. Print this coupon and mail it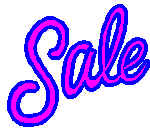 back with your check/money order, payable: LookChina, Inc.



Mailing address:
LookChina, Inc.
PO BOX 416
Cramerton, NC 28032 USA

Toll free:1-888-779-7996
.
E-mail: Sales@LookChina.com

Enter your E-mail address, get our free textile buy/sell newsletter