Mulberry silk cap
17.5 oz each, (click the photo to enlarge)
Silk caps are made from cultivated cocoons degummed and stretched over a wood board shaped like a bell. They consist of a number of extremely thin layers; each layer is one cocoon. A cap "bell" is roughly two dozen caps, weighing about 17.5 oz, height of the cap 17" and width of lower edge 13". which are fastened together at their tops and covered by one large cap whose edges are drawn out and tied together at the bottom to make a neat bundle. Cap silk is one of the most silk available to the hand spinner. It has the beautiful luster with continuous fiber. It can produce a very fine and strong yarn. It can be used knitting weaving, carpeting It is very versatile; it can be spun it into yarns, it be drawn it into fine roving and knit or embroider with it in its unspun form, and it can be blended it with other fibers to add bright colors and wonderful accent.

It is widely used for hand spinning and filler for silk quilting. Caps which called silk bell because of its shape. Our silk cap has superb quality, whiteness, softness and cleanness with wonderful customer feedbacks.
Free shipping to lower 48 states USA. Order multiple items will save your shipping cost. Buy more and save more.
For wholesale, 5 pcs. minimum, $275/5pcs + $9.99 =$284.99
Discount 10 pcs. $499.99 + $9.99 (S&H), total $508.99
Flat shipping and handling rate $9.99 (S&H) to lower 48 states USA Order multiple items will save your shipping cost
Goods on back order, goods on back order
++++++++++++++++++++++++++++++++++
Mulberry silk hankie

Hankies are produced manually after the cocoons have been degummed, these are made by stretching silk cocoons across a wooden board.

it is undyed and in natural creamy white. The fibers are stretched by hand over forming a 6" x 6"square.
Hankies are great for spinning and felting. Needle felt them onto black velvet for a spectacular & wonderful colors! It can also be made into any desired gauge for knitting yarn, with lightly textured yarn with a beautiful sheen.. Silk hankies are used for hand spinning, dyeing, felting, papermaking and fiber art & educational projects.
Each silk hankie size 6 "x 6 " (or 15 cm x15 cm):
Each approx. weigh 0.09 oz (or 2.7 gram)
Free shipping to lower 48 states USA. Order multiple items will save your shipping cost. Buy more and save more.
++++++++++
This stuff is so amazingly light it practically floats. This turned out beautifully! I love how it looks as spun silk. I bought some beautiful (un-dyed) silk hankies from your company. I came across your web while online searching – and even though I don't spin, or do anything else with, silk, I had to have a look. Very cool tutorial you put together…and I love the green!

The really strange thing about this stuff is that it looks so dainty, but it takes a very strong tug to draft. It's quite surprising. And amazing how God created an insect that could make such neat stuff! Thanks for getting my muse going in a different direction!
Juan
+++++++++
Hi there. Received my order today. Very satisfied with it and you folks. Nice hankies, well packaged, quick shipping and fair prices on the shipping charges. Looking forward to doing more business with you folks in the future. Thank you very much and many bright blessings to you. Lynn
++++++++++
++++++++++++++++++++++++++++++++++
Mulberry silk cocoon

What you do with the silk cocoon?

Pour warm water in a cup and soak cocoons for 10 minuets, you can pull silk fiber from the co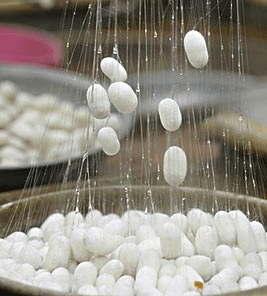 coon, then twist it while you are pulling the silk fiber. It is a very primitive method spin a cocoon into a silk yarn, easy and entertaining to your kids , friends or even to your dog, enjoy! Most people use cocoon as educational or entertaining piece, some dyed into colorful ear rings, make a personal statement: I am green. Show us what you can do with our silk cocoon, we will be happy to post your creative works on our website. Happy spinning and be green. These Mulberry silk cocoons are not made for breed purpose.
Call 1-888-779-7996 or sales@lookchina.com for bulk offer.
Pay via checks, money order will help us save online banking charges, we will save you too. Get $5.00 off for >$100.00 purchase paid via checks, money order only. Print this coupon and mail it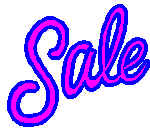 back with your check/money order, payable: LookChina, Inc.



Mailing address:
LookChina, Inc.
PO BOX 416
Cramerton, NC 28032 USA

Toll free:1-888-779-7996
.
E-mail: Sales@LookChina.com