Mulberry silk yarn #213. This is a classic carpet 3-ply silk yarn widely used worldwide for either cut or loop, machine or handmade rug or carpet. This yarn is made of 21 mulberry silk filament (20-22 denier each), then 3 ply (names #213 silk yarn), total 63 silk filament in this yarn, guaranteed natural shine, smoothness, evenness and max strength. 17 oz or 482 grams or approx. 3400 yds per cone, 25/3 Nm or 130 tex (click the picture on right to enlarge)

, recommended needle size 1 or less gauge/inch 8.5+
For retail, check out below option 2.4oz/skein , shipping include within USA. For wholesale, 1 lb/per cone page. (On back order)
Manufacturer Suggested Retail Price (MSRP) >$6.5-$8.0/oz
++++++++++++++++++++++++++++++++++++++++++

Mulberry silk yarn #353. This silk yarn is made of 35 mulberry silk filament (20-22 denier each), then 3 ply (names #353 silk yarn), total 105 silk filament in this yarn, guaranteed natural shine, smoothness, evenness and max strength. 18 oz or 510 grams or approx. 2300 yds per cone, 15/3 Nm or 200 tex. Each cone weigh 19 oz. For dying application, two skeins per bundle, 13 oz.
++++++++++++++++++++++++++++++++++++++++++
Mulberry silk yarn #4. This silk yarn is named #4 silk yarn,

which is made of 100% mulberry silk filament, 2ply, super soft and shine. 2.82oz per skein 519 yards). 11/2 Nm or 180 tex. Recommended needle size 1 or less gauge/inch 8.5+ (on back order)
Manufacturer Suggested Retail Price (MSRP) >$6.5-$8.0/oz
++++++++++++++++++++++++++++++++++++++++++
Above three wonderful silk yarns for many applications. Package in factory sealed water-proof-waxed paper/carton, first quality and regular production. A luxurious yarn at very affordable price. Yarn is made for lace weight (recommended US needle size 1. The mulberry silk yarn is widely used in carpet, tapestry, knitting, crochet, weaving, needle works and jewelry trade. It can be used as fringes, warp or weft, loop or cut piles carpet, highlighting or accent. It dyes beautifully. It has wonderful & fantastic natural shine and silk hand, "Beautiful pale champagne silk yarn. Better than the picture! Thank you"- a repeat customer.


Silk is the only organic fiber that is in the form of a filament, and it is produced by the silkworm. In spinning its cocoon for its metamorphosis from the chrysalis state, the silkworm forms in its internal orifices called "spinnerets" located below its mouth. When emitted, the two threads combine into a single thread and harden immediately upon exposure to air. the filaments adhere to each other to form the cocoon shell. After the cocoons are harvested, they are 'reeled" by placing them in a basin of hot water to loosen the filaments, pulling the filament ends of several cocoons 4 to 20 ends together, and adhere to each other because of the natural gum on their surface. this reeling process results in a single yarn of silk. It appears to the unaided eye to be a single filament, but in actuality it is composed of several very fine filaments. Mulberry silk is produced from domesticated silkworm. These silkworm consume Mulberry leaves to produce silk. Like most natural fibers, fiber quality measured as fiber fineness (micron), fiber length, fiber purity, fiber strength and fiber cleanness. For silk, fiber luster is an additional quality measurement.
++++++++++++++++++++++++++++++++++++++++
Pay via checks, money order will help us save online banking charges, we will save you too. Get $5.00 off for >$100.00 purchase paid via money order only. Print this coupon and mail it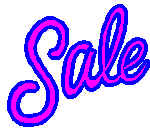 back with your money order, payable: LookChina, Inc.



Mailing address:
LookChina, Inc.
PO BOX 416
Cramerton, NC 28032 USA

Toll free:1-888-779-7996
.
Email:Sales@LookChina.com