Afghan, Airedale Terrier, Akita, Alaska Malamute, American Eskimo, American Pit Bull Terrier, American Staffordshire Terrier, American Water Spaniel, Anatolian Shepherd, Australian Cattle Dog, Australian Shepherd, Australian Terrier, Basenji, Basset Hound, Beagle, Bearded Collie, Bedlington Terrier, Belgian Malinois, Belgian Sheepdog, Belgian Tervuren, Bernese Mountain Dog, Bichon Frise, Bloodhound, Border Collie, Border Terrier, Borzoi, Boston Terrier, Bouvier Des Flanders, Boxer, Briard, Brittany Spaniel, Brussels Griffon, Bull Terrier, Bulldog, Bullmastiff, Cairn Terrier, Chesapeake Bay Retriever, Chihuahua, Chinese Crested, Chinese Shar-Pei, Chow-Chow, Clumber Spaniel, Cocker Spaniel, Collie, Dachshund, Dalmation, Doberman Pinscher, Dogue De Bordeauz, English Setter, English Springer Spaniel, Finnish Spitz, Fox Terrier, French Bulldog, German Shepherd, Giant Schnauzer, Golden Retriever, Gordon Setter, Great Dane, Great Pyrenees, Greyhound, Harrier, Ibizan Hound, Irish Setter, Irish Water Spaniel, Irish Wolfhound, Jack Russell Terrier, Japanese Chin, Keeshond, Kerry Blue Terrier, King Charles Spaniel, Komondor, Kuvasz, Labrador Retriever, Lhasa Apso, Maltese, Manchester Terrier, Mastiff, Miniature Dachshund, Miniature Pinscher, Miniature Poodle, Miniature Schnauzer, Neapolitan Mastiff, Newfoundland, Norwegian Elkhound, Norwich Terrier, Old English Sheepdog, Otterhound, Papillon, Pekingese, Pomeranian, Portugese Water Dog, Pug, Rhodesian Ridgeback, Rottweiler, Saluki, Samoyed, Scottish Deerhound, Scottish Terrier, Shetland Sheepdog, Shih Tzu, Siberian Husky, Silky Terrier, Soft Coated Wheaten Terrier, St. Bernard , Standard Poodle, Standard Schauzer, Tibetan Spaniel, Tibetan Terrier, Toy Fox Terrier, Vizsla, Weimaraner, Welsh Corgi, Welsh Springer Spaniel, Welsh Terrier, West Highland Terrier, Whippet, Yorkshire Terrier

The 3-in-1 Pet Camper was designed for outdoor pet lovers who enjoy sporting activities, such as camping, picnicking, hiking, fishing, etc., with his/her pet. The Pet Camper allows pets their own place to sit, eat, drink, and rest. A great night's rest & sleep for your pet One size fits all domestics pet. The main features of our 3-in-1 Pet Camper are. (Click any photos on the left to enlarge).

1) Durable &

s

tain resistant

face fabric & quilted construction for Anti-scratch comfort.

Quilted stitches provides extra support, comfort, and warmth and keeps your pets warm and dry on any surface.

2) Water proof drinking and eating bowls with athletic color and details.


3) Blanket & comforter & feeding bowls 3 in 1 design for both big and small pets.

V

elcro fold up for extra warmth & thickness padding.




4) Foldable & Potable, light weight and easy to carry on


5) Machine washable and tumble dry


6) Environmental friendly, recyclable & renewable filler


Open size, 35"x 46", fold size, 35" x 23" Weight approx. 1.5 lbs. Carry on size approx. 23" x 4" x 4" (58 x 10 x 10 cm). Carry on black Nylon strap length 40". A 4 yr. old, 7.5 lbs Maltese modeled in above photos.

A must have item for your pet comfort when indoor or outdoors. It has a potential market for small business such as pet stores, dog shows, RV supply, outdoor pet lovers, parks, Vet clinics, pet birthday present, give away promotional item, pet gift for Christmas… It has a great "green" social value for humanity and environmental friendly applications. 3-in-1 Pet Camper size was designed to fit a USPS standard flat rate package to cut down packing and shipping cost. Welcome regional sales representatives or national & worldwide distributorship.
Manufacturer Suggested Retail Price (MSRP) >$24.99-$49.99/each.
We support small business, for wholesale and distributorship worldwide, please call toll free: 1-888-779-7996, or Sales@LookChina.com
Pay via checks, money order will help us save online banking charges, we will save you too. Get $5.00 off for >$100.00 purchase paid via checks, money order only. Payable: LookChina, Inc. Payment method - certified/cashiers check, personal/company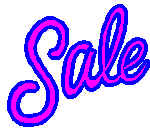 checks, money orders, Paypal, Visa/MasterCard, international wiring and Letter of Credit.



Mailing address:
LookChina, Inc.
PO BOX 416
Cramerton, NC 28032 USA

Toll free:1-888-779-7996
.
E-mail: Sales@LookChina.com

Enter your E-mail address, get our free textile buy/sell newsletter