Afghan, Airedale Terrier, Ak

It saves time & improve your driving safety. No more scraping or sweeping your car's windshield with our Windshield WarmerŪ

What our Windshield WarmerŪ can do:

1) It keeps snow, ice, and frozen frost off the windshield glass. Non- stick protective quilted fabric allows for easy removal of snow, ice and frozen frost.
2) Save time/hassle and improving your driving conditions in winter morning.
3) It protects wiper blades from freezing to cars windshield.
4) No need installation, Non-skid quilted ribs secures it on any windshield, just lay it on your windshield and universal fit for cars, vans, trucks and SUV's.
5) Not available in automotive accessories or automotive car parts stores anywhere
6) Broad applications around your card and home hard wood flood protection, pet car seat cover...)
7) Environmental-friendly. Made from recycled textiles.
8) Easy care, machine washable and tumble dry.
Size 24" (width) x 36" (length), weight approx. 1 lb.

Bottom line: It works, a very practical item around your car or your home.

We strive to use renewable and recyclable materials in our products to be environment-friendly and reduce carbon footprints/greenhouse gases. Buy one and get one free!
Buy more and save more, call toll free 1-888-779-7996 or E-mail sales@LookChina.com
++++++++++++++++++++++++++++++++++++++++++
If you are interested in buying our pads > 200 pc at deep discount wholesale price, please let us know how to contact you.
We support small business, for wholesale and distributorship worldwide.
Pay via checks, money order will help us save online banking charges, we will save you too. Get $5.00 off for >$100.00 purchase paid via checks, money order only. Payable: LookChina, Inc. Payment method - certified/cashiers check, personal/company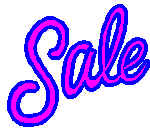 checks, money orders, Paypal, Visa/MasterCard, international wiring and Letter of Credit.



Mailing address:
LookChina, Inc.
PO BOX 416
Cramerton, NC 28032 USA

Toll free:1-888-779-7996
.
E-mail: Sales@LookChina.com

Enter your E-mail address, get our free textile buy/sell newsletter