Afghan, Airedale Terrier, Ak

Moving blanket, moving pad
Premium Pad, premium moving blanket, woven 72"x80", 84 lbs/dozen. Heavy duty and industrial strength, durable and designed for retrievable moves.

Machine-washable, tumble dry and re-useable, buy it now Sales@LookChina.com or toll free 1-888-779-7996.

Eco Pad, moving blanket, non-woven 72"x80", 84 lbs/dozen. Heavy duty and industrial strength, designed for non-retrievable moves. Most popular and cost-effective pad used by professional movers. Warehouse, non-woven 72"x80", 55 lbs/dozen. Machine-washable, tumble dry and re-useablebuy it now Sales@LookChina.com or toll free 1-888-779-7996.

Rental pad, 59"x79", 20 lbs/dozen or 1.7/lb/each, 48 pc/bale. Needle punched felted pad, cost-effective and re-usable. Ideal for individual household move and packaging. Buy it now Sales@LookChina.com or toll free 1-888-779-7996.

Standard pad package 12 pcs/bale or 24 pcs (2 dozen per bale), tri-fold, machine pressed bale, stackable, per bale size 38 (length) x 22 (width) x 19 (height) inches, approx. 90-110 lbs per bale. Buy it now Sales@LookChina.com or toll free 1-888-779-7996.

Enhance customer moving satisfaction. Reduce claims. Allow the moving traffic in or out of furniture and office equipment through doorways without damage the door jamb. Three spring steel bands are covered with Polyester webbing and sewn into our premium style furniture pad.

Heavy duty, industrial strength. Built-in three metal steel bands and easy fasten to any door jamb. Easy put it on and easy take it off. Door Jamb protector 24"(width) x72" (height), weight approx. 3 lbs each. Buy it now Sales@LookChina.com or toll free 1-888-779-7996.

Dolly pad:
1) Height 44" x width 16" (60 pc/bale)
2) Height 52" x width 18" (60 pc/bale)
Heavy duty, industrial strength. Easy put it on and easy take it off. Made of woven cloth. Each weight approx. 1 lb. Buy it now Sales@LookChina.com or toll free 1-888-779-7996.


80"(Height) x 36"(Width), made of woven cloth. Two Nylon Velcro straps on the back. Packed 25 pcs/bale. Heavy duty, industrial strength. Easy put it on and easy take it off.

Each door cover weight approx. 3.3 lbs ( one bale 25 pcs, weight 83lb). Buy it now Sales@LookChina.com or toll free 1-888-779-7996.

RailShield

Customized design for wood or iron banisters protection, made of non-woven cloth, three nylon straps on each Railshield. It is easy put it on and easy take it off. it comes two sizes: 72"x 12" and 36 x 12" Buy it now Sales@LookChina.com or toll free 1-888-779-7996.

1"webbing strap. Made of 100% clear polyester, 1"width, 150 feet (46 meters) per roll. UV resistance, 3,600lbs breaking strength. Widely used in moving trade to pack or tie up in-truck stuffs. 150 ft per roll, 5 rolls in a box, box size 14"(length) x 14"(width) x 5"(height), 17lbs/box. Buy it now Sales@LookChina.com or toll free 1-888-779-7996.

TopShield
TVShield
LookChina, Inc. is one of the major quilted manufacturers and moving blanket distributors in North America & worldwide market.
Moving pad, also called moving pad, storage pad, moving blanket, furniture blanket, furniture pad, it is designed for moving or storage, industrial and residential, pet or human applications. Size 72 x 80 inches, weight approx. 7lbs/per. Face fabric is made of woven fabric 80% poly/20%cotton for quality and durability.

Moving pad specifications & selling points:
All four corners are squared for easy folding. No closeout, no remnants, no shaggy look. Uniformed color and professional look and touch. Closely quilted one inch lock stitch S quilting pattern, giving an even pad, no lumping or bunching. Pad filler layer of pure resilient cotton/poly batting filler, guaranteed uniformed thickness. Use heavy duty non-woven or 80%poly/20%cotton woven fabric, pad in uniformed color, one side navy, one side light blue. Edge in navy (see picture above). Size 72" x 80", 7 lbs/each. Pad binding has an exclusive double stitching, reinforced edging. Click the picture on right to enlarge. Broad applications such as furniture moving and storage, automotive, museums & artwork & antique protection, electric, refrigeration purpose (such as food processing meat and poultry packing wholesale food distribution, in-flight catering, laboratory and research
mail order/gift food packaging industrial blast cleaning
metal shrink fitting pharmaceutical distribution temperature control
blood and plasma services.), packaging, trucks & vans, indoor hardwood floor protection, house improvement work, recreation outdoor camping & picnic & outdoor concert…
Recommend & designed for heavy duty job & professional movers. It can be used with either rubber band or tapes.
For industrial wholesale information, contact Sales@LookChina.com or call USA toll free 1-888-779-7996. Goods are warehoused, sold and distributed in both East and West coast in Gastonia, North Carolina (Zip code 28052) and Glendora, California (Zip code 91740). Customized pad/blanket color, size, thickness, logo and label can also be offered and manufactured in our factory.
We support small business, for wholesale and distributorship worldwide.
Pay via checks, money order will help us save online banking charges, we will save you too. Get $5.00 off for >$100.00 purchase paid via checks, money order only. Payable: LookChina, Inc. Payment method - certified/cashiers check, personal/company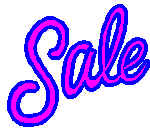 checks, money orders, Paypal, Visa/MasterCard, international wiring and Letter of Credit.



Mailing address:
LookChina, Inc.
PO BOX 416
Cramerton, NC 28032 USA

Toll free:1-888-779-7996
Skype:lookchina.com
E-mail: Sales@LookChina.com

Enter your E-mail address, get our free textile buy/sell newsletter