Afghan, Airedale Terrier, Ak

NoizMute® EZ Hang Acoustic Soundproof blanket covers 40 sq.ft (or 72" tall x 80" width inches, thickness 1/4 inch, used either outdoor or indoor). 6 loops/6 metal grommets to hang blanket using a curtain rod/hanging hooks or nails (along 80"width). 16 inches in center (41 cm). Recommend curtain rod should not be bigger than 1 ¼ inch.(3 cm)
EZ Hang Acoustic Soundproof blanket has below features (Click any photos on the left to enlarge):
1) No sound leakage. Even sound absorbent and even reflection
2) Material can be recycled back into textiles, Environmentally friendly
3) Durable & easy installation for one person job
4) Solid black absorbent color ideal for studio, sound and video environment
5) Minimum damage to the wall
6) Hanging loops/metal grommets, it will not be seen from blanket front view.
7) 10 dB reduction, NRC Rating: 0.7
These blankets used to modify different surfaces such as walls, windows and doors to make them less reflective so they will absorb high end sounds and smooth out harsh sounding instruments. It is also quiet some instruments down such as baby grand piano. These blankets have many uses in any recording studio, instruments protection during moving, wrap up speakers, music instruments and etc...
Our sound blanket can do:
High performance technology reduces volume levels significantly
Absorb sound to prevent ringing and flutter echoes
Reduces reverberation and noise reflection
Conveniently portable. Can be re-used and re-hung anywhere
Removes acoustic interference, lower reverb time
Environmental-friendly. Made from recycled textiles.
Easily soundproofs any area either big or small, an affordable home-made solutions for a vocal booth.

Affordable and cost effective. Machine washable and tumble dry. We strive to use renewable and recyclable materials in our products to be environment-friendly and reduce carbon footprints/greenhouse gases.
Need a quiet room to rest, to sleep, to sing or just to be solitary, buy our EZ Hang Acoustic Soundproof blanket today. Check out online news release:
http://www.webwire.com/ViewPressRel.asp?aId=100546 or news
We support small business, for wholesale and distributorship worldwide.
Pay via checks, money order will help us save online banking charges, we will save you too. Get $5.00 off for >$100.00 purchase paid via checks, money order only. Payable: LookChina, Inc. Payment method - certified/cashiers check, personal/company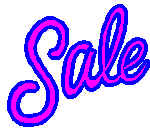 checks, money orders, Paypal, Visa/MasterCard, international wiring and Letter of Credit.



Mailing address:
LookChina, Inc.
PO BOX 416
Cramerton, NC 28032 USA

Toll free:1-888-779-7996
.
E-mail: Sales@LookChina.com

Enter your E-mail address, get our free textile buy/sell newsletter